MDEC & Technology Solution Provider (TSP)

We have been identified by MDEC to support the SME Business Digitalisation Grant (SBDG).

The government through the Ministry of Finance (MOF) is working together with certain banks in the country, namely Bank Simpanan Nasional, SME Bank and Malaysia Digital Economy Corporation (MDEC) to offer a digitalisation grant to eligible SMEs to adopt digitalisation in their daily operations.

The Government will provide up to 50% or RM5,000 matching grant per company for any connectivity and business digital solutions.
Certified TSP approved by MDEC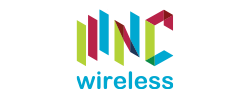 Digital Solution Services

Digital Marketing

E-Commerce

Website Development

Mobile Apps Development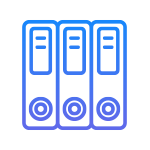 Available to SME and Cooperative ("Koperasi")
registered under the relevant laws of Malaysia
.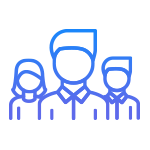 Applicant
at least 60%
owned by Malaysian.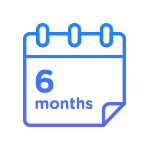 Applicant has been in operation for
at least six (6) months
.
Applicant has minimum average
annual sales turnover of RM50,000
.
Get a quote of any digital solutions you are interested as below:
Digital Marketing
E-Commerce Solution
Website Design
Mobile Application
Prepare required documents:
Completed SME Digitalisation Initiative Application Form.
Copy of IC or passport of Director (s) / Partner (s) / Proprietor(s).
Copy of business registration licenses (CCM, Form A/B, Form 24 & 49, and M&A).
Company's bank statement for the last two (2) months.
Quotation/Invoice from EazyWebz (M N C Wireless Berhad).
*Any other information and documents as and when required by the bank.
After complete step 02 and 03, kindly email us all document in order for us to submit the application on behalf to Bank.

Once the application is approved, the applicant is responsible to pay the 50% from the total invoice or more which Bank will only make payment 50% or up to RM5,000.00 to the Service Provider.
Frequently Asked Questions
1
How much you can claim from the grant?
50% of total quotation amount or up to RM 5000.
(E.g. Total quotation amount is RM 8000 . You only able claim up to RM 4000.)
2
How fast to get the claim amount?
Subject to all document and application approved by BSN.
Interested? Let's have a talk.
For all enquiries, please email us using the form below.
Schedule An Appointment

Arrange for a 30 minutes Google Meet session with us.